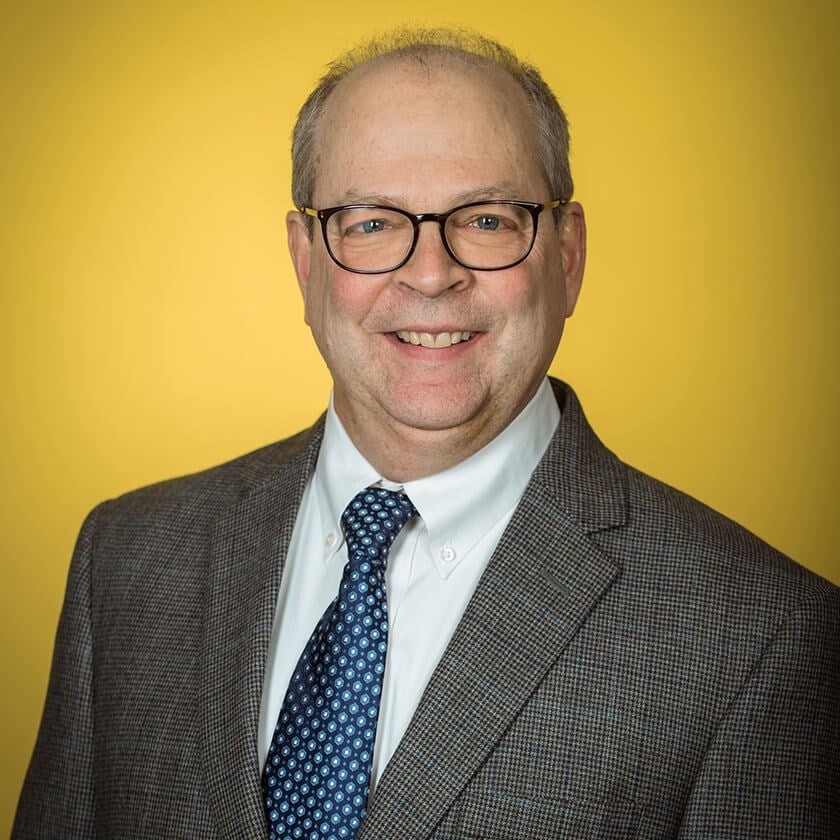 Dr. Hensel has been an optometrist for the Eye Center of Central PA for 15 years and practicing for more than 25 years. He received his Bachelor of Science Degree from Penn State University and Doctor of Optometry Degree from Pennsylvania College of Optometry in Philadelphia, PA in 1993. His special interests in the profession include Dry Eye Disease and Treatment, Specialty Contact Lens Fittings and Senior Optometry. He is currently seeing patients in the Lewisburg, Shamokin Dam, Muncy and Middleburg offices.

Dr. Hensel grew up in Weatherly, PA and has lived in Selinsgrove since 1993. When not at work, he enjoys being outdoors, traveling, refinishing furniture and spending time with his family and friends. He and his wife, Maria, are the parents of three children.
Reviews
"The very best in the state of PA. Saved my sight. Would not trust anyone else with my vision. Great Surgeon and took less than an hour from the time I check in until the time my wife and I walked out. Love the staff in Allenwood. They make this easy."
S.
Healthgrades
"The crew at this office is great. Very attentive and efficient. Dr. Hensel is down to earth and knows his stuff. So happy with my new multifocal contacts. I can now see near and far without glasses!!! 👍"
P.W.
Google
"I've been a patient of their Lewisburg office for over 10 years and have always had excellent care.  Have worked with Dr. Hensel for most of that time.  I wear glasses and contacts.  My prescription is pretty strong.  My kids have seen both Dr. Fritz and Dr. Bowen and trust their visual health with them.  Great people in the optical department.  Love the glasses."
W.D.
Yelp
"Dr. Bechtel is courteous, professional, and a good listener. The office is friendly and efficient. Everything I wanted from a first appointment."
D.E.
Google
"I recently went to the Muncy eye center for a eye exam and glasses. After my eye exam I went into the Optical to look at frames. Because of Covid only one person at a time is aloud in which I think is better because I had a sales clerk named Kathy. At first I thought she seemed very stressed out but I was wrong. She was very professional and explained all that needed answered. I ordered my new glasses got them but they hurt my bridge on my nose. I called Kathy said come in and she'll re adjust them. She did but they still hurt my nose so she talked to her manager and called to let me know I could exchange my frames for a lighter pair. I went today and she helped me pick a lighter pair. I should get them in 7 days. I want to thank Kathy for going the extra mile for me. More people should be like her. I sure hope her boss reads this to see that people appreciate a sales person like her."
B.B.
Yelp