Eyeglasses and Sunglasses
Refractive errors, like myopia (nearsightedness), presbyopia (age-related vision loss), and hyperopia (farsightedness), are all commonly occurring conditions that affect millions of people throughout the country. The good news is that these visual impairments can be addressed easily and simply with prescription eyeglasses, sunglasses, and contact lenses, or even a mixture of the three to meet your lifestyle needs and preferences. Our optometrists at The Eye Center of Central PA are pleased to offer patients of all ages a full array of attractive frame options, as well as regular or prescription sunglasses from various high-end and environmentally friendly brands.
Each of our offices throughout Central PA house the most advanced technology available in the industry to accurately diagnose your refractive error and provide you with a prescription in as little as an hour or less. Reach out to one of our offices to schedule your comprehensive eye exam and learn about your limitless options for vision correction at any of our full-service optical centers.
Our Brands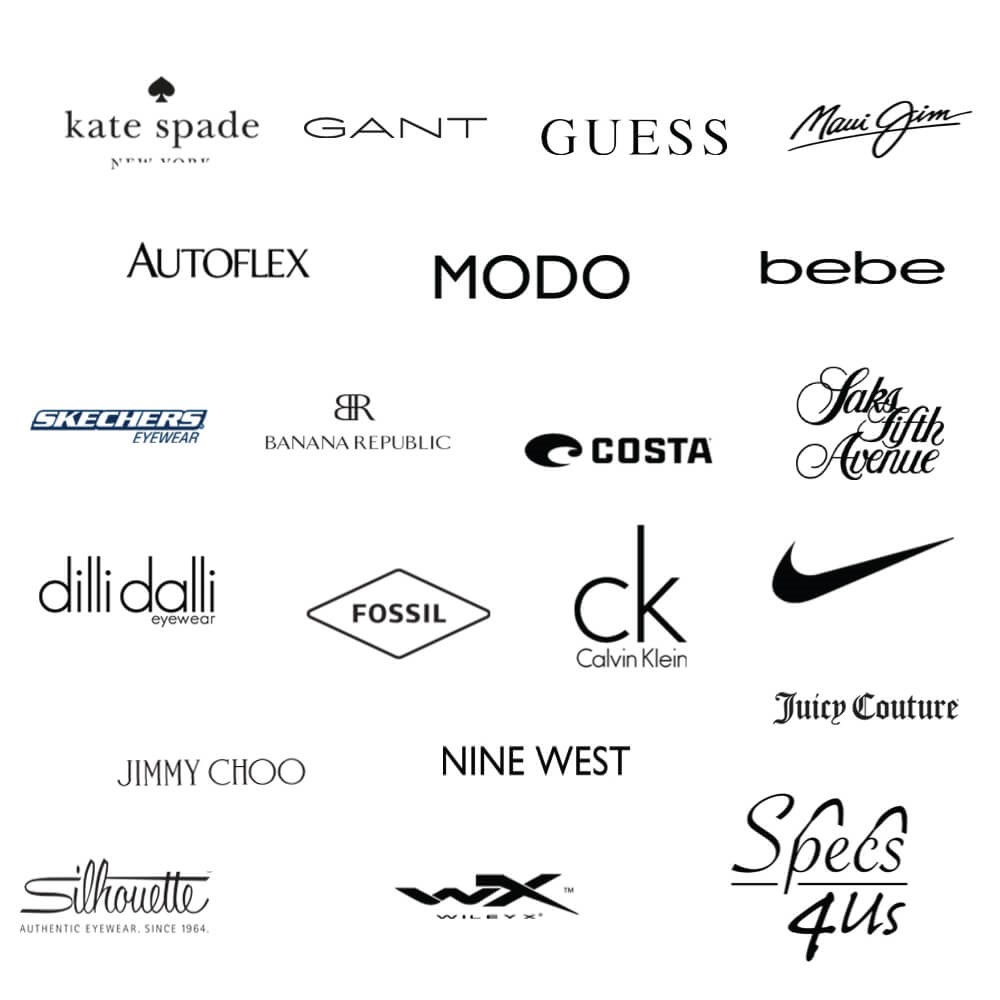 Once you've had a complete eye exam, we will help you decide whether glasses, contacts, or both could best suit your lifestyle, work conditions, and preferences. For patients who may be hesitant to put in contact lenses, or for those who have particular eye conditions, eyeglasses may be the ideal choice. Eyeglasses have made incredible strides throughout the years and can be very advantageous. Glasses (both eyeglasses and sunglasses) are generally more budget-friendly than contacts, less challenging to clean, and not as delicate. Additionally, glasses screen the eyes from several external elements and won't aggravate dry or sensitive eyes, as contacts can do. Still, there are a large number of patients who decide to use both types of prescription lenses for various activities.
Reviews
"My Eye Center visit hit a glitch. It was taken care of in a quick professional manner. Dr Gonzales is knowledgeable, quick and very positive. Kudos to C. Yingling in the Optical Shop!!! Excellent Customer Service!!!"
- L.W. /
Google /
Jun 18, 2020
"I started to see Dr. Hensel years ago when he was employed by another company. I followed him to The Eye Center as he was always thorough and courteous. I have been very happy with the care I have received from this office and plan to continue to be a patient."
- S.V. /
Google /
Feb 19, 2020
"Excellent surgeon"
- Anonymous /
Healthgrades /
Feb 14, 2020
"Came here for my eye and contact lens exam and my 5 yo son's first eye exam. Dr Bonner was fantastic and so were all of the staff. My son actually had fun and didn't worry a bit. I'm one of "those" that hates anyone messing around near my eyes and he was so great, I really wasn't uncomfortable. Had to bring my glasses back, after my 2 yo tried to clean them for me and bent them into the strangest shape. The technician had no problem fixing what I was sure was unfixable. It's been 2 months and they're still holding strong. Only thing that stinks about this location is there minimal hours."
- T.R. /
Google /
Oct 05, 2019
"Excellent!"
- K.M. /
Google /
Aug 05, 2019
Previous
Next
What to Expect with Eyeglasses and Sunglasses
To determine if you need prescription lenses, we will conduct a comprehensive eye exam to assess your eye health and determine if a refractive error exists and how minor or severe it is. Many patients with myopia, hyperopia, and presbyopia can be helped with prescription eyeglasses. Prescription sunglasses can also be incredibly helpful for some individuals, but we also offer regular sunglasses for patients who prefer contacts to glasses.
Once your exam is complete and your prescription identified, you can browse through our wide selection of attractive frames and determine what style and fit suit your features and preferences. We usually recommend each patient to have at least one pair of updated back-up glasses in case of emergencies.
For those who are also interested in glasses (prescription or regular), we offer a number of high-end and environmentally friendly brands. Maui Jim and Costa Del Mar sunshades are crafted with recycled materials. We also have Wiley X® brands in stock, which are known for their stylish look and comfortable wear.
Eyeglasses and Sunglasses Follow-Up
After receiving eyeglasses and/or sunglasses with your customized prescription, it will be important to continue to schedule comprehensive eye examinations every year or every other year. During these appointments, one of our board-certified optometrists will assess your eye health to ensure that there are no underlying issues that could be developing. We will also determine if your eyeglass prescription needs to be updated so you can continue to see clearly without straining. In most cases, patients will receive their prescription sunglasses after about five business days. Once your glasses come in, we will ask you to stop by our office to ensure that the fit and wear is just right.
CUSTOMIZED VISION SOLUTIONS
Seeing the world clearly is more attainable than you may think. In fact, visual impairments, like nearsightedness and farsightedness, can be effectively improved with prescription eyeglasses, sunglasses, contact lenses, or a combination of the three. If you're tired of straining your eyes just to see well enough to accomplish daily tasks, we encourage you to get in touch with our team at The Eye Center of Central PA. With several offices scattered throughout Central Pennsylvania, getting the vision help you need can be easier and more convenient than ever.
Related Procedures